My Team
When you became my client, you placed your trust in me to help make your vision a reality. I honor that trust with the help of my expert support staff. Together, we make a strong commitment to customer service.
If at any time you have a question, concern or need, please let us know.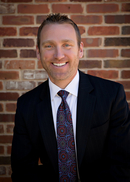 Jesse Travis Jorgensen
Director of Financial Planning
Office 970-225-3464

Jesse grew up in a suburb of Chicago. He moved to Jackson, WY in high school and attended the University of Wyoming, receiving his degree in Marketing with a minor in Finance and Psychology. Jesse was a college financial representative with us in 2004, converting to a full time financial representative in 2005, and transitioned out of the role in 2006. As the Director of Development in the Northern Colorado/Southern Wyoming office, Jesse mentors, coaches, and recruits new full-time representatives and college reps. He enjoys seeing the reps he works with succeed in their Northwestern Mutual businesses. Jesse enjoys being active (competing in endurance events, playing basketball, golfing, and pretty much anything competitive), traveling, time with friends, and giving back to his community through different philanthropic efforts such as Rotary, and Fellowship of Christian Athletes. Jesse and his wife Meggan have a daughter, Alex, and a son, Dax.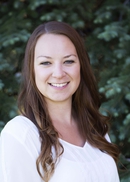 Erika Renae Agard
Director of Investment Operations
Office 970-225-3447

Director of Investments
Erika was born into a Navy family and traveled around the first few years of her life before settling in a small town, Fallon, Nevada that she calls home. After graduating high school, she took a few community college classes, found a passion for business and people and decided to move to Colorado to attend Colorado State University. It was there she decided to pursue a degree in financial planning. Erika started as an intern with Northwestern Mutual in 2014, transitioned into a full-time Financial Advisor role after graduation and found her place in the Yoder Financial Group in 2017. Today, Erika is a registered associate financial representative and has her Series 6, Series 63, long-term care and Life and Health licenses with the state of Colorado.
In her downtime, Erika enjoys the company of friends. She is a very social person who loves meeting new people and hearing their stories. She feels her purpose in work and life is to serve others by challenging them to think differently to realize their true potential.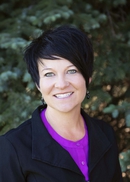 Amber D Miller
Financial Representative Assistant
Office 970-225-3454

Marketing Coordinator
Amber has lived in Fort Collins since 2001 and is happy to call Colorado home.  She worked in the dental field for 16 years before joining the Yoder Practice Team to pursue a new career helping clients achieve their financial goals.  Amber has a passion for people and loves to see individuals and businesses identify and achieve their most important financial dreams.  She is happy to be a part of the growing, dynamic Yoder Practice with Northwestern Mutual.   
Amber has two beautiful daughters and enjoys volunteering in the community and leads a girl's character group, helping young women become the best version of themselves.  When she is not working, she loves snow shoeing, hiking and camping with her family and German Short Hair Pointer, Lucy, as well as reading the latest fiction book.